Golf can be tough for Boston area students, but CollegeGolfPass makes playing it affordable and convenient. With over 250,000 college students in the Boston/Cambridge area, we have ranked the top 5 most college-friendly golf courses near the city:
5) Braintree Municipal – Braintree is a great golf course located only 14 miles from Boston. The course is challenging especially with the greens which are large and have significant slopes. Although Braintree has had a tough year with flooding and burnout on fairways, this course still needs to make the top 5 given it is a great layout and provides a great value for students. CGP members can play Braintree for $18 which is $28 off the standard greens fee.
4) Newton Commonwealth – Newton Comm is a fan favorite by Boston College students since you can walk across campus and get to the course. The location of the course is definitely the best asset of the course as it is close to BC, Brandeis, Bentley and Boston University. The course is only 5354 yard from the longest tees making the course very easy and not a challenge for the avid player. You better make sure to pack your hard hat in the bag since there are balls flying everywhere with the holes being close to each other. Newton Comm is affordable too given students can play the course for only $18 with their CGP during the week and $30 on weekends.
3) Putterham Meadows – For those of you who left the clubs at home, Putterham offers a club rental deal where students can rent clubs for only $10. Putterham has put a significant amount of money into the course over the last couple years that has mitigated previous drainage issues. The greens, location, and cost of Putterham are assets, and the staff led by PGA pro Tom Ellis are second to none. The greens are always great, location is right in the city in Brookline, MA and students can play the course with their CGP membership for only $18 dollars during the week and $21 on weekends.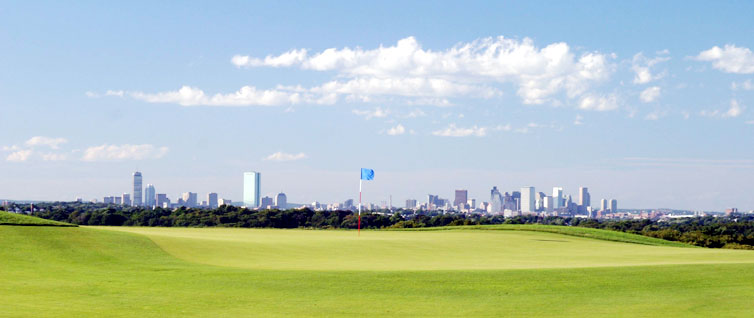 2) Granite Links – Granite Links is one of the top 100 courses you can play according to Golf Digest. There is no doubt that the views it provides of Boston are breathtaking, the course is always in good shape, but the cost to play granite links and availability of play makes it difficult for most students. Although they are a public golf course and have 27 holes, getting a tee time is difficult and costs $125-$150 to play which is tough to swallow on a college budget.
1) Sandy Burr – Quality, value, and location puts Sandy Burr at the top of our rankings. Located just under 20 miles from the city, Sandy Burr is classic Donald Ross designed course that provides a tremendous golfing experience at a reasonable cost. Sandy Burr is a fan favorite by many golfers in the greater Boston area as the course is always in great condition, the layout provides a challenge for golfers of abilities and the course is the best value for a public golf course in the area. No two holes are alike and beautiful purple marsh can be found on a number of holes. Students with a CGP membership can play Sandy Burr for $20 during the week and $35 on weekends.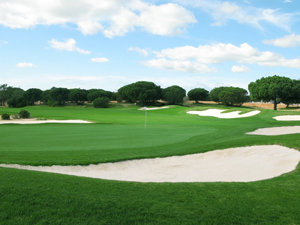 Please let us know what courses you think are the best public courses for students in the Boston area. Provide comments below or suggest new courses become CollegeRated.