Careers in Golf Networking Event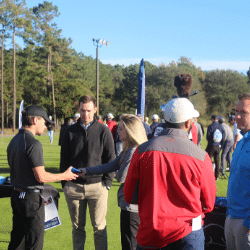 Preparing for the networking event:
Submit resumes for resume book
Read up about the company
Research available positions
On Friday, November 15th 2019 the NCCGA staff will host the 3nd annual Careers in Golf Networking event at NCCGA Nationals. If you are looking for an internship, or seeking part time, full time, or volunteer work in the golf industry, please send a ONE PAGE resume to oliver@nextgengolf.org and it will be included in a resume book given to all employers at the event.
The NCCGA staff is dedicated to helping club golfers succeed off the course. There are many careers in golf including positions in marketing, finance, management, operations, teaching, and engineering. The Nextgengolf staff will also be available to help students with golf career guidance and resume assistance.
The below companies are sponsoring this networking event from 2-5 PM, which is open to any club golfer regardless of whether or not you are participating in either Nationals tournament. Food and soft drinks will be provided and dress is casual (golf attire). Each company will have hiring managers on-site to discuss careers at their organization.
Golf Channel & GolfNow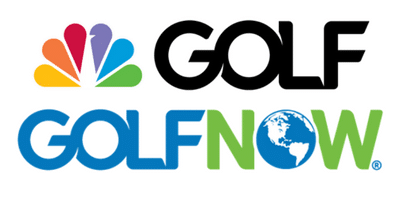 Working at Golf Channel & GolfNow
Golf Channel connects the world to golf through a wide array of digital and lifestyle offerings by increasing Golfership or connecting fans and viewers to the game through nearly 383 million touch points across various platforms including: GolfNow, the world's largest online tee time reservation platform & golf course technology partner, trusted by more than 3.5 million registered users looking for golf courses that fit both their tastes and budgets.With offices in the United States and Northern Ireland, GolfNow also provides more than 9,000 course partners with best-in-class technology and offers a suite of services designed to help them manage their businesses more efficiently and effectively & GolfChannel.com, which delivers more live golf than all other networks combined; our coverage includes PGA TOUR, LPGA Tour, NCAA National Championships, The Open, Olympics and a slate of other worldwide tours and events.
Tee up your career here
Golf Channel's state of the art production studios and newsroom and the GolfNow headquarters are based in Orlando, we have opportunities across the United States, in Canada and Belfast! We are actively looking to meet and work with energetic people who have the ideas, vision and drive to keep our business growing. Whether you are just starting out or want to take your career to the next level, review the job listings below and explore all of the ways you can work, dream and live at the intersection of golf and technology.
Featured Jobs Available - Golf Channel Internships
Billy Casper Golf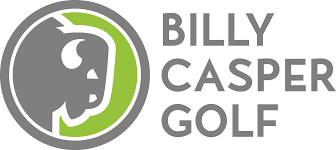 Working at billy casper
Billy Casper Golf is one of the largest privately-owned golf course management companies in the U.S., with nearly 150 properties in 29 states.  Headquartered in Reston, Va. – with regional offices across America – BCG has more than 29 years of results-driven expertise. We specialize in full-service course management as well as assistance in specific segments of the golf business, including course and property maintenance, human resources, agronomy, clubhouse operations, food and beverage, procurement, golf instruction, design, marketing, public relations and financial management.
It's an exciting time to join Billy Capser Golf as we continue to evolve the golf experience through customized solutions and innovative programs like the annual World's Largest Golf Outing – a national golf fundraiser conceived by BCG Chairman and CEO Peter Hill.  The company recently launched its newest management solution, Billy Casper Signature, as a boutique division focused on country club, resort and private club management.
BCG is fueled by talented teams who work closely to advance our innovative programs and leading practices. We are looking for people with bold ideas and the fortitude to make them a reality. While BCG continues to expand, we make sure our employees grow along with us.
Featured Jobs Available - Marketing Associate
CMAA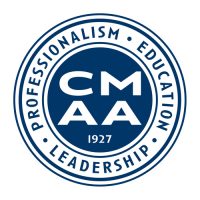 working in the club industry
The Club Managers Association of America (CMAA) is the professional Association for managers of membership clubs. CMAA has close to 6,700 members across all classifications. Our manager members operate more than 2,500 country, golf, athletic, city, faculty, military, town,  and yacht clubs.
Recently, CMAA launched a new resource, adding to its robust ClubCareers offerings. This new job board, Entry-Level Opportunities, lists entry-level, hourly wage jobs by state, making it easy to navigate. Job types include full-time, part-time, seasonal, and holiday positions. CMAA members will list job openings at their clubs, and any interested candidates can access the online listing and apply directly to the listing club. Further, ClubCareers offers Internships and the Mid-Management Career Opportunities List. 
PGA of America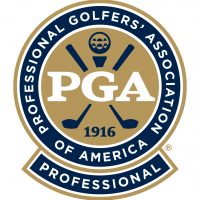 working at the PGA
The Professional Golfers' Association of America is an American organization of golf professionals. Founded in 1916 and headquartered in Palm Beach Gardens, Florida, the PGA of America is made up of 29,000 men and women golf professional members. The PGA of America's undertaking is to establish and elevate the standards of the profession and to grow interest and participation in the game of golf.
The PGA conducts major events including the PGA Championship, the Women's PGA Championship, and the Senior PGA Championship. The PGA conducts more than 30 tournaments for its members and apprentices, including the PGA Professional Championship and the Assistant PGA Professional Championship.
The PGA hires golf professionals and assistant golf rofessionals to run operations at golf clubs around the country, as well as hiring a large number of interns to run events throughout the year.
 Featured Jobs Available - Production Coordinator ,  Communications Manager , Communications Intern
USGA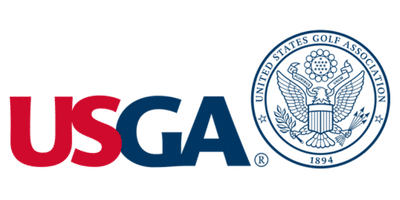 working at the USGA
The USGA conducts the U.S. Open, U.S. Women's Open, U.S. Senior Open and U.S. Senior Women's Open, as well as 10 national amateur championships, two state team championships and international matches. Together with The R&A, the USGA governs the game worldwide, jointly administering the Rules of Golf, Rules of Amateur Status, Equipment Standards and World Amateur Golf Rankings.
The USGA is a global leader in the development and support of sustainable golf course management practices. It serves as a primary steward for the game's history and funds an ongoing "For the Good of the Game" charitable giving program. Additionally, the USGA's Course Rating and Handicap systems are used on six continents in more than 50 countries.
Are you looking to join a dynamic team who works together to promote and conserve the true spirit of the game of golf? Whether it is in a USGA Championship Internship, a P.J. Boatwright Internship or an internship at USGA Headquarters, The U.S. Women's Open Championship internship is a great way to gain valuable experience in sports management. Whether you work Operations or Championship Administration, you will gain valuable experience and see firsthand how an exemplary golf Championship is conducted.
Featured Jobs Available - Social Media Lead ,
AJGA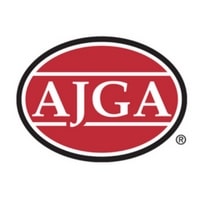 working in junior golf
The American Junior Golf Association (AJGA) is a nonprofit organization dedicated to the overall growth and development of young men and women who aspire to earn college golf scholarships through competitive junior golf. AJGA is considered by many leaders in the golf industry to be the premier junior golf association of the world.
The AJGA has run elite tournaments for junior golfers of both sexes in the United States since 1978. As of 2013, the AJGA stages more than 100 tournaments a season. The Association is headquartered at Chateau Elan Resort in Braselton, Georgia.
The AJGA has over 65 full-time employees, while also bringing in over 100 interns each year either at their headquarters or around the country running events.
Featured Jobs Available - Operations Traveling Internship , Communications Traveling Internship
IAGA
Working at the IAGA
The International Association of Golf Administrators (IAGA) was formed in 1968 to promote and conserve the best interests and the true spirit of the game of golf as embodied in its ancient and honorable traditions. With those pursuits in mind, the IAGA serves as a medium for golf administrators to exchange information, techniques and other data relating to the game of golf and establish channels of communication among all of the world's golfing fraternities.
Topgolf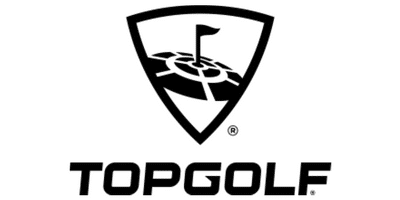 working at Topgolf
Welcome to Topgolf, your premier entertainment destination. And by entertainment destination, we're talking about a place where you can come for birthday parties, bachelor or bachelorette parties, corporate events, date nights, or just a night out with friends, and everyone will have a great time.
Topgolf has made golf a socializing sport through a blend of technology and entertainment – and that's just the game! If you journey through a Topgolf  venue on any given day, you'll find a place buzzing with energy. Every Topgolf features dozens of climate-controlled hitting bays for year-round comfort with HDTVs in every bay and throughout our sports bar & restaurant.
Topgolf looks to hire golf professionals, teaching professionals, marketers, restaurant and bar managers and much more! With over 50 locations Nationwide, Topgolf is always looking for new and driven employees to join their team.
Rapsodo

Working at Rapsodo
Rapsodo is the newest sponsor of Nextgengolf and the NCCGA. In addition to running contests with their launch monitors during the event, they'll be looking for individuals to help run launch monitor testing across the country. This includes a few full-time positions as well as part-time jobs that you can do while in school or working a different part time job.
Other Companies in Attendance