Like many of you Nextgen Collegiate members, I too have and continue to get hammered by the winter storm cell that has made its way through the east coast. Shoot, there are rumors of snow and ice in Texas...IN TEXAS, PEOPLE! It makes me wonder if NCCGA VP, Matt Brugner, has ever seen snow! Either way, golf yields difficulty when the thermostat reads a number less then the number of holes on a golf course. "Weather" it is a foot of snow hitting your area or it's sunny and 7.5 degrees outside--not to be confused with Joe Nichols' newest hit "Sunny and 75"--there are a few things you can do to keep your game sharp throughout the winter months of the year.
1. Watch YouTube videos: If your bored, such as myself, hit up your local video database for all the game's best swings. Tiger Woods, Adam Scott, Louis Oosthuizen, Michelle Wie--for the ladies--Rory McIlroy, "Freddie" Couples, or even Bubba Watson--if you're into that kind of stuff--are all solid individuals to look to for swing impersonations to better your game. Hey, my outlook is that I may not look like any of these folks, but if I can just try to think I do, I'm making progress.
2. Find an indoor facility or net: Just because you don't have access to a driving range, doesn't mean you still cannot hit golf balls. There are plenty of nets for purchase at various online websites, such as Golf Galaxy or Dick's Sporting Goods. There are also indoor driving ranges in various parts of the country. Not all of us can be as lucky as the boys up at Iowa State--yes, I am talking about you Chase Russell and Matt Doshe--but if you are fortunate enough to have an indoor range facility within a reasonable proximity, by all means take advantage of it. A neat thing going on is the implementation of an indoor practice facility utilized by the folks at Ohio State. Former president, Kevin Hamori, has managed to work with the rec sports department in allowing the club golf team to use a space to hit golf balls. If this is an idea that interests you, please reach out to Kevin or myself and we would be glad to assist you in any way possible.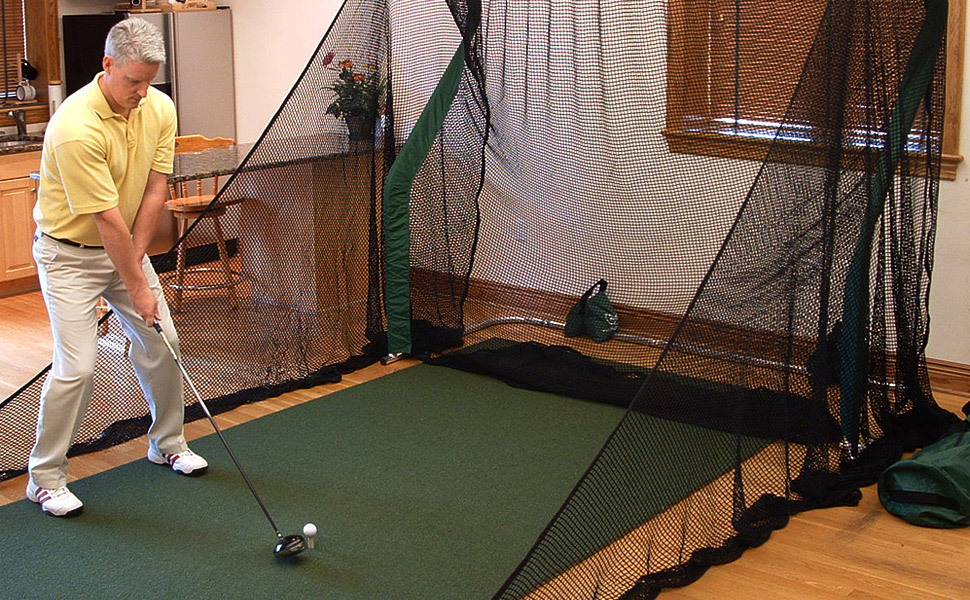 3. Suck it up, throw your winter jacket on, and get out there and play:  My best advice would be to ask around first. If no one is around: heck, consider a free round of golf, you deserve it! Though this would be an option that is not deemed medically intelligent, you can always go with the traditionally ignorant college kid motto of "YOLO" and have a go at it. Just make sure you take multiple-colored golf balls with you, depending on the possible occurrence of snow. And, for heaven's sake, don't forget your jacket, although I would advise against over-layering yourself like Randy from "A Christmas Story"...it doesn't make for a good hip rotation. If your ill-prepared like me, make a trip by the local retailer and purchase a dozen Srixon Z-Star Tour Yellow golf balls, they'll come in handy.
It's important to remember that all of these activities can be done accompanied with friends. Just because it's cold out doesn't mean we can't grow in the game and continue to enjoy it...it just mean's we're too "cool" to hang out with all the PGA Tour professionals over in Hawaii while we freeze our extremities off here in the real world. Happy golfing folks!