Northeast Region
---
Regional Leaders
| Rank | Team Name | Points |
| --- | --- | --- |
| 1 | Colgate University | 13 |
| 2 | SUNY Cortland | 10 |
| 3 | Saint Bonaventure University (A) | 4 |
| 4 | University of Buffalo (A) | 3 |
Fall 2023 Tournaments
Regional
Tournament
1
Bath Country Club
330 May St
Bath, NY - 14810-9756
Sep 30, 2023 10:30 am
Oct 1, 2023 10:30 am
Leaderboard
Regional
Tournament
2
The Pompey Club
7200 Hamilton Road
Pompey, NY - 13138
Oct 14, 2023 10:00 am
Oct 15, 2023 10:00 am
Leaderboard
Regional
Tournament
3
Reservoir Creek Golf Course
8613 Route 21 Cohocton St
Naples, NY - 14512-9533
Oct 21, 2023 8:00 am
Oct 22, 2023 8:00 am
Leaderboard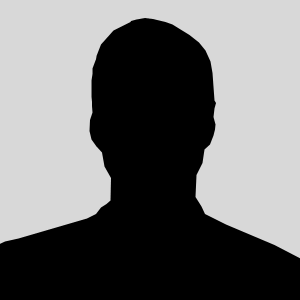 SUNY Binghamton Club Golf President
"Club golf has allowed me to stay competitive in golf throughout my college career, while also allowing me time to focus on my academics and other interests in my life. It has allowed me to experience competitive golf in a freer and more dynamic/flexible way than a NCAA college team would. My teammates that I have become friends with through club golf will be friends for a lifetime."
Student Ambassador
James Pryor
Student Ambassador from SUNY at Geneseo
northeast@nccga.org

@NCCGA
Grew up in Hamburg, NY, 20 minutes south of Buffalo. Played basketball all throughout high school and eventually picked up golf because of covid. An Data Analytics student at SUNY Geneseo with plans to get a masters.
History
The Northeast Region was one of the first NCCGA teams founded in 2009 and currently encompasses the state of New York. SUNY College at Cortland had a long running streak of regional championships including both Spring & Fall of 2014, 2015, and 2016. Niagara University took over the region in Spring 2017, representing the Northeast at the National Championship in Hot Springs, AR and in Fall 2017 at Paiute in Vegas. The Northeast also features one of the NCCGA's all women's teams at RPI. The Northeast Region now joins New England, North, Northern New England, and Northwest regions as a member of Zone #1. In the fall of 2017, Niagara made the trip to Las Vegas as they qualified for the first ever National Invitational. Also, making the trip was Nick Young from SUNY Albany. In the spring of 2018, Niagara made the trip to the NIT yet again, which was hosted in St. Louis. In the fall of 2018, University of Buffalo won the region and made the trip to Barefoot and represented the region. They finished with a team score of 892 and enjoyed their first ever Nationals appearance! RIT kept the trend alive, making their first event Nationals appearance! They won the region and qualified for the spring 2019 Invitational.