Desert Region
---
Regional Leaders
| Rank | Team Name | Points |
| --- | --- | --- |
| 1 | Arizona State University (A) | 6 |
| 2 | Grand Canyon University (A) | 3 |
| 3 | Grand Canyon University (B) | 1 |
Fall 2023 Tournaments
Regional
Tournament
1
GCU Golf Course
5902 W Indian School Rd
Phoenix, AZ - 85033-2801
Sep 23, 2023 1:30 pm
Sep 24, 2023 10:02 am
Leaderboard
Regional
Tournament
2
Boulder Creek Golf Club
1501 Veterans Memorial Dr
Boulder City, NV - 89005-1928
Sep 30, 2023 11:00 am
Oct 1, 2023 11:00 am
Tee Times
Arizona State University Club President
Club golf has been an amazing way for students across campus to interact and bond with others over a game that they are passionate about. Because of club golf, we have been able to form friendships that will last a lifetime.
Student Ambassador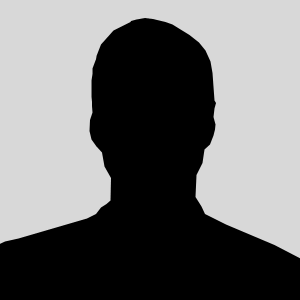 Caden Truelick
Student Ambassador from University of Arizona
desert@nccga.org

@NCCGA
History
The Desert Region may be one of the smallest in the NCCGA, but it is also one of the most talented. Arizona State, GAA - Chandler, and Grand Canyon have all proven to be national contenders, especially over the last few semesters. Arizona State finished in the top 10 in their first two trips to nationals during the fall 2014 & fall 2015 semesters. Grand Canyon University made their first trip to nationals in the spring of 2017 and fell two shots short of Georgia, finishing in solo second. Starting this fall, the region will feed into zone #5 during nationals qualification along with the North Florida, Southeast, South Florida, Southwest, and Texas Region. Three Desert Region teams played for a National Championship in the fall of 2017 at the Paiute Golf Resort in Las Vegas, with the weather making it a 1 day event, ASU finished with an impressive team score of -4 and were Co-Champs. GCU (A) also played well with a T6 finish. In the spring of 2018, Norwood Hills hosted the NCCGA National Championship that was won by GCU , their first championship. Jordan Yamamoto was given the Red Jacket for being the low individual. In the fall of 2018, GCU fell just short of their title defense at the Barefoot Resort in Myrtle Beach where they finished 2nd. Matthew Polivka led the way with an impressive two day total of 145 finishing T6. ASU also played for the National Championship and finished with a team total of 829. Another strong spring for this region as they sent two teams to compete for the National Championship as ASU and GCU made the trip to Purdue. GCU posted another top 10 finish while Matthew Polivka continued to impress with a T3 individual finish. Newcomers to the region, UNLV will look to make some noise this fall. It was a heated battle for the Desert region this fall as GCU and ASU both won a regional with GCU taking the crown by 2 points. They both finished in the top 11 at the National Championship as they look to further improve on that this coming spring!